Benchmark and improve your environmental, social and nutritional impact.
With the independent sustainability ratings platform trusted by consumers.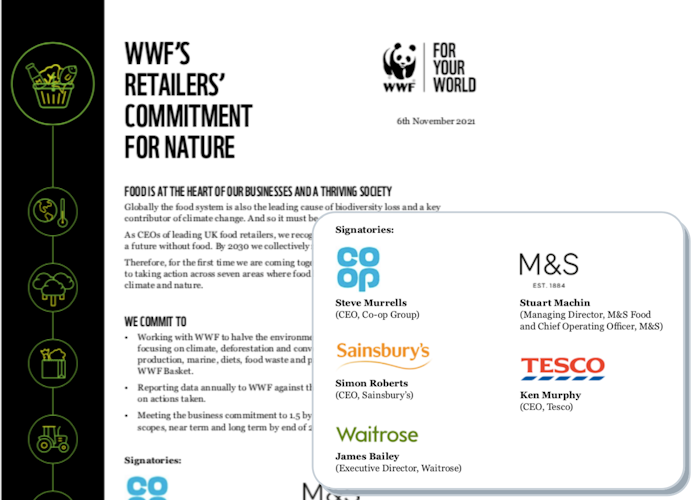 Sustainability is fundamental to your brand's success
UK retailers have pledged to halve environmental impact of their customers shopping basket by 2030
UK sales of ethical food & drink are increasing more than 12% year on year
50% of consumers go out of their way to buy products with strong sustainability credentials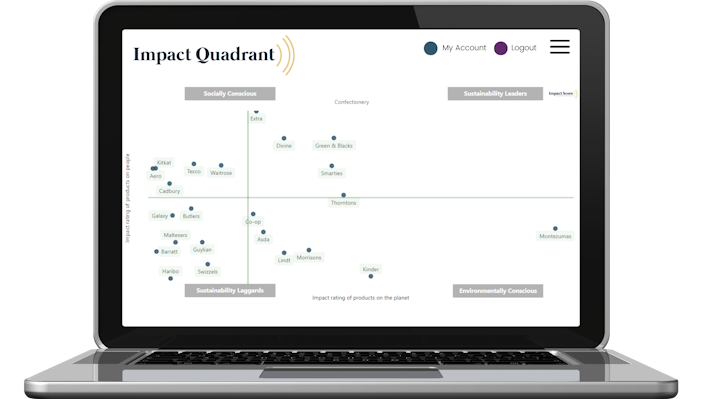 But are you a leader, or a laggard?
Consumers don't trust what brands tell them, they are anxious about greenwashing. Retailers are demanding action from brands and their supply chains.
Our Impact Quadrant™ is a single source, like-for-like comparison across the sustainability measures over 80,000 consumers have told us they care about.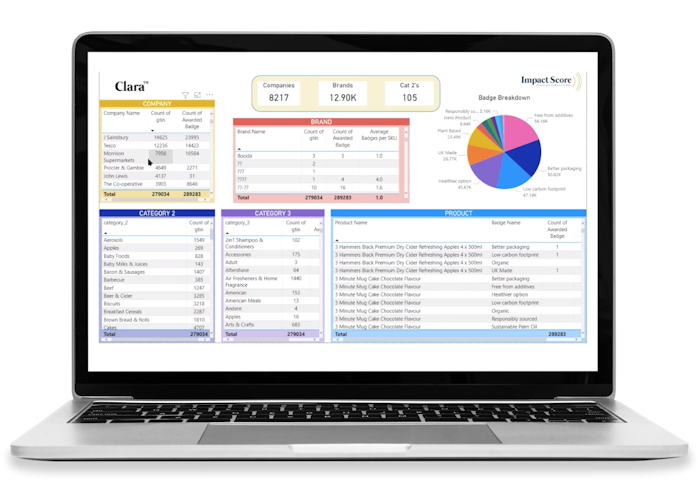 Powered by the UK's leading sustainability database
Our tech platform, processes millions of data points every day to help you make data-informed decisions, right across your business.
Ratings - we rate products, brands and retailers for their impact on the planet
Insights – we help brands and their supply-chains reduce their impact and create competitive advantage
The shoppers champion – we enable consumers to easily identify and buy more sustainable products
Powered by a rating system developed with academics from Harper Adams University
Our AI driven platform scours millions of data points to deliver sustainability insights and benchmarks at consumer, company, brand, category and product levels.
30+
Sustainability Measures
A data-driven framework to underpin your sustainability goals
A consistent narrative and measurement across the business
Benchmarking performance against competitors and own-label
Monitoring trends to speed up your sustainability journey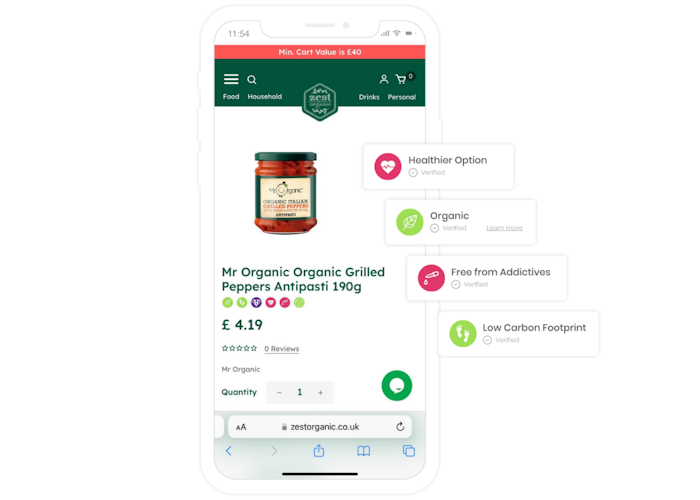 Independent ratings that validate your environmental, nutritional and social impact
Prove your brand value by turning product data into engaging, credible communications:
Proof-backed, measured messaging
Reduced risk of greenwashing claims
Simple, clear and trusted messages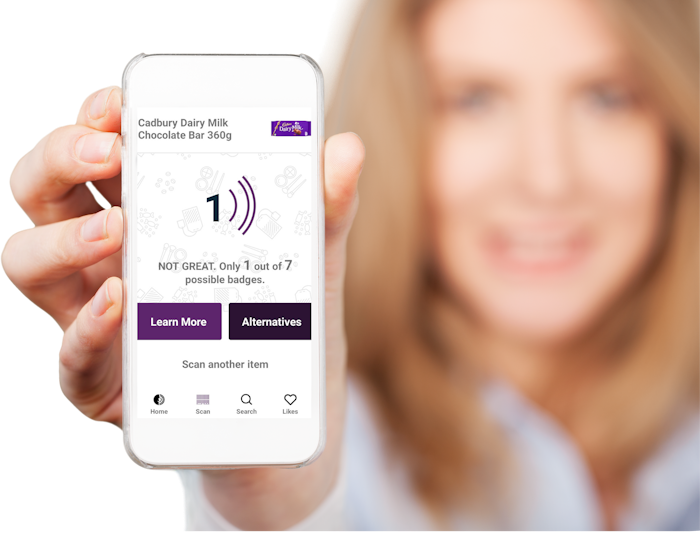 Direct access to thousands of sustainability-savvy shoppers
Right time, right place...
writing their shopping list
in-store
searching your competition's products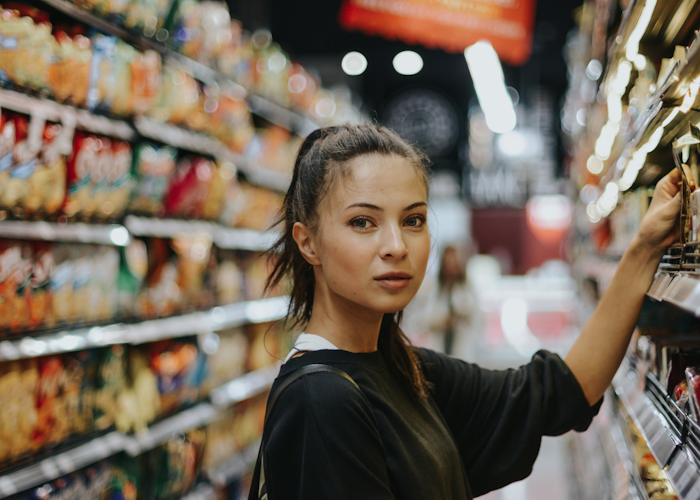 Help for your sales teams improve engagement with retail buyers
Align with retailer initiatives and prove:
Environmental, social and nutritional credentials of your products
Ethical practices of your business
Your positive impact on sustainability initiatives e.g. WWF's Commitment For Nature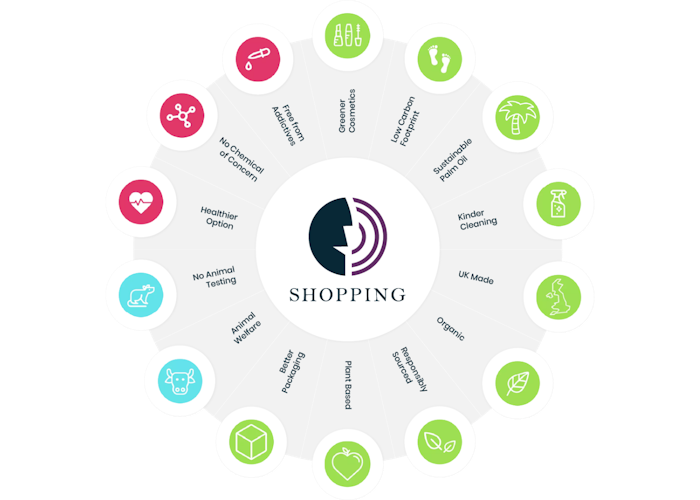 The sustainability measures that consumers care about
Users of our Impact Score® Shopping app tell us what product and business sustainability features are important to them, and what criteria they want us to measure.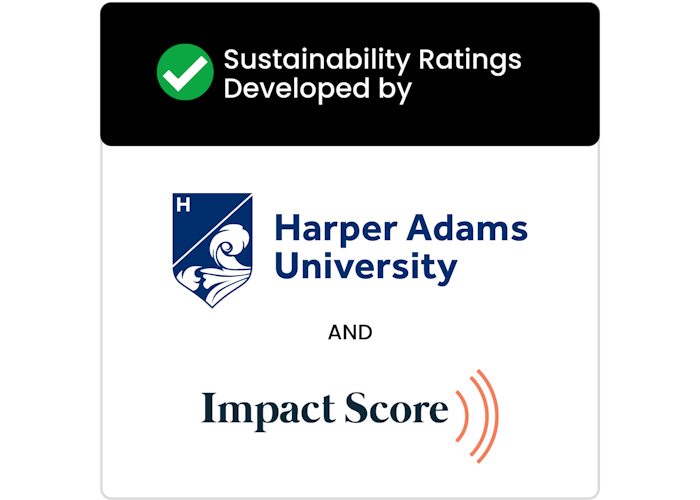 Ratings methodology developed with academics
We measure thousands of data points across products and companies. Working with a network of researchers and certification bodies, we apply complex algorithms, to create the sustainability ratings. Academics at Harper Adams University review the whole process and work with us to develop new measures and improve the methodology as more data becomes available - learn more here>
Demo video of the Clara™ platform
A 1-minute introduction to our sustainability scoring database, Clara™
Get your FREE Impact Quadrant™!
Benchmark your brands and products' sustainability credentials against key competitors. Complete the form and we'll send you your free Impact Quadrant™. No obligations.
Send us an email