Building Sustainable Brands
Our Impact Score® data sets bring you unrivalled insights so you can better understand your consumers' sustainability goals and buying behaviour.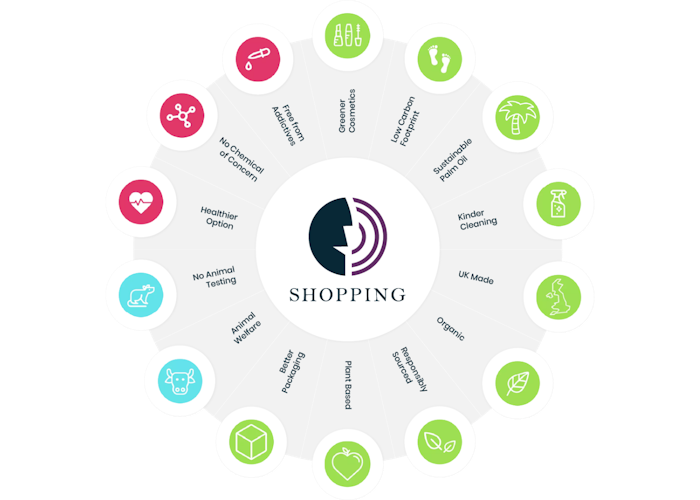 How we measure sustainability.
Consumers are demanding more sustainable products, but 'sustainable' means different things to different people. And these demands vary according to their demographics and lifestyle. That's why we measure and calculate the Impact Score® of 280,000 FMCG products across 14 different environmental, societal and nutritional measures. Because we all know sustainability is about more than just carbon.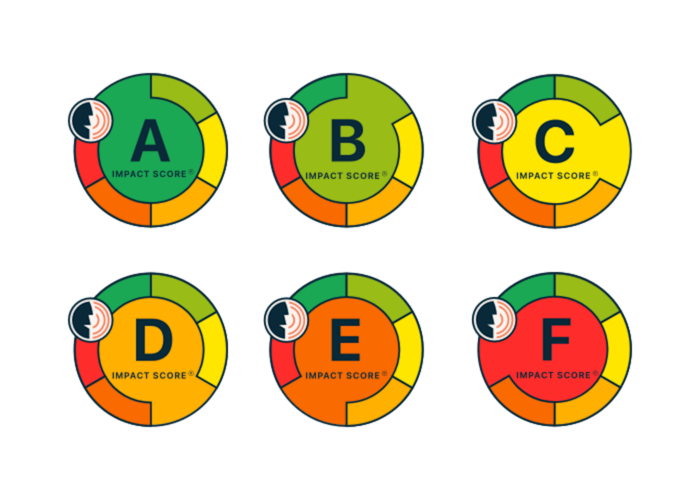 Simple sustainability ratings.
Our academic partners at The University of Chester ensure our methodology is robust and our ratings make sense. Product ratings are accessible via our free app. Users scan a product, clock its sustainability rating, and decide whether to buy. Our app users trust our Impact Score® ratings, with 83% 'swapping out' to buy a more sustainable product as a result - it works!!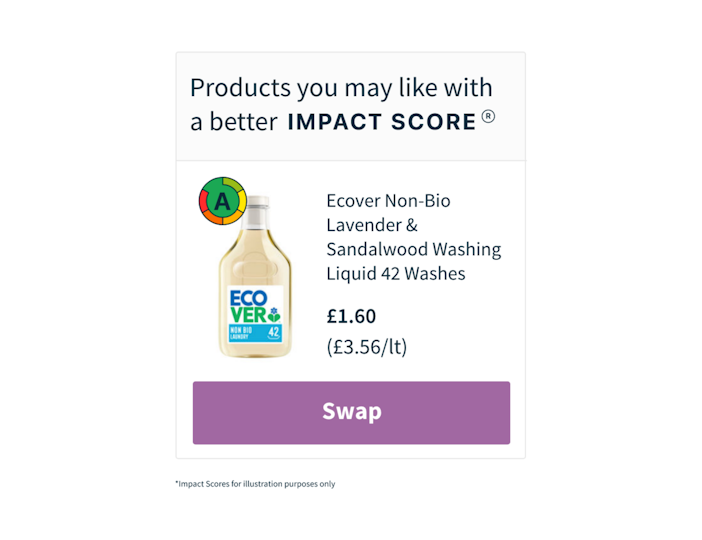 Rich data you can use now.
We have thousands of daily app users. And we can see exactly what they do. What measures they care about, the companies they search, what products they scan, the alternative products they choose to view… This gives us real time insights about your consumers' buying behaviours, as well as historic data spanning back to 2018 when our first app was launched. Working with our team, we can help you understand and forecast your consumers' demands, so you can get on with your job, with new consumer insights and clarity.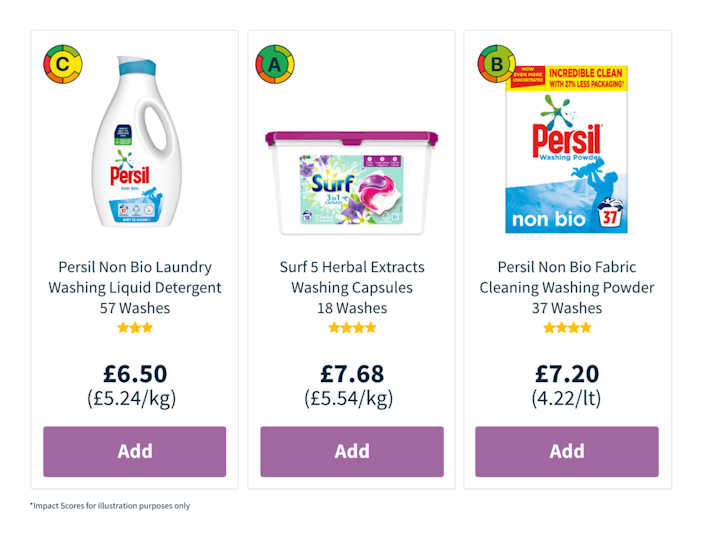 Benchmark your brand.
Our market-leading software helps you distil millions of societal, environmental, nutritional and first-party data points. We rate over 280,000 products against societal, environmental and nutritional measures. So you can compare how your brand and products stack up against your branded and owl-label competitors. Our team of sustainability experts can also help you improve your brand and products' Impact Score®.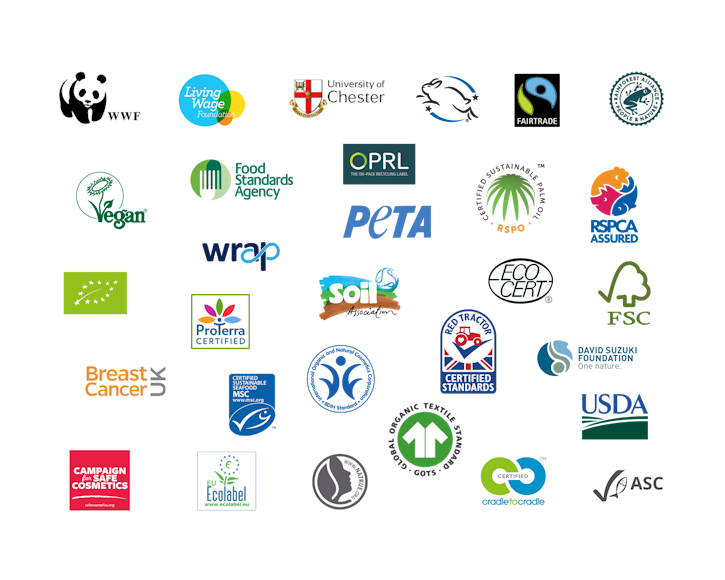 Methodology
We measure thousands of data points across products and companies, working with a network of researchers and certification bodies, and applying complex algorithms, to create sustainability ratings. Academics validate the whole process - learn more here>
Our data is unique and creates actionable insights at many levels.
Using our first party data, you'll gain insights and benchmarks at consumer, company, brand, category, and product levels.
Get started.
We're on a mission to help brands make better products consumers are asking for. Want a chat? Complete the form and let's get talking.
Send us an email